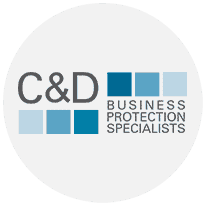 C&D BPS are excited to introduce Contractor Relevant Life & Critical Illness Insurance, the most comprehensive Relevant Life & Critical Illness Policy currently available on the market today. You can now add Critical Illness to your tax-efficient Relevant Life Plan and have your Limited Company pay the premiums. This new policy is proving very popular in the Contractor market, not only can you now add Critical Illness but your company pays the premiums. It is classed as a business expense, meaning it's tax-deductible, is not a benefit in kind, and can be up to 50% cheaper than paying for the same cover personally.
Here's How You Save
You and the limited company do not have any National Insurance contributions to pay.
The benefit payment does not count towards your annual or lifetime pension allowances.
The limited company can claim Corporation Tax Relief on the premium payments saving 20%.
The limited company pays for your life insurance premiums   –  not you.
The premiums are not classed as a benefit-in-kind or a P11D benefit.
The proceeds go directly to the employee during a critical illness event or the employee's family / financial dependants in the event of a life claim.
TO find out how much you could save use our calculator here.
What the expert had to say
"Relevant Life and critical illness is a breakthrough. Previously, a number of insurers had investigated the potential for such a plan but had been unable to navigate the onerous requirements of legislation.
As an industry, we continually cry out for innovation and amongst the glut of annual changes very few insurers provide to be truly inventive." A.Lakey – Industry Analyst
Qualifying Criteria for a Relevant Life plan;
Are you a director or employee of a Limited Company?
Do you draw an income or dividend?
Are you a small business with less than 5 employees?
For more information, contact C&D BPS on 0330 043 4321 (local rate) or click here to request a personalised quote.
"Thank you for helping me set up the level term insurance cover. I felt it was a unique product in the market that gave me a better level of protection compared to my existing cover at almost the same premium outlay." Shibu Kurian, Kent – IT Contractor