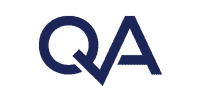 What is Public Liability Insurance?
Public liability cover is a key contractor insurance that protects your business from a number of threats that it might encounter. If your client, a member of the public or site visitor gets injured or worse, dies, and your business is at fault, public liability insurance is designed to cover the legal expenses and possible compensation owed up to your level of cover. It also takes into account damage to a property made by you or your business, in the event that slip-ups occur.
Let's face it, accidents happen from time to time. And so holding public liability insurance offers peace of mind and, should it come to it, vital financial protection. Also worth bearing in mind is that holding this popular contractor insurance is reassuring for customers and clients, who will feel more comfortable engaging your business knowing that you are protected. Like professional indemnity insurance, it's often a prerequisite, with many clients requiring you to hold this cover.
As an exclusive CBW partner, QAccounting offers a range of award-winning contractor insurance policies through its affiliate, Qdos Contractor, which is one of the UK's leading providers of specialist cover. From professional indemnity insurance and public liability cover to protection against IR35 and much more, Qdos Contractor has supported tens of thousands of contractors since 1988. 
Limits of indemnity available up to £2m

Competitive rates for a range of professions 

Instant cover with documents provided immediately

UK-based telephone support 6 days a week

Annual and monthly payment options
Receive your personalised quote in seconds.
★ ★ ★ ★ ★
Very pleasant. Excellent price for what I needed. I will be a returning customer.
Great staff. Customer focused and a team who recognise and understand their customers 100%.
Fantastic accountants who helped me submit my last 2 years personal tax returns! I really rate this company!!!
Been with QAccounting for several months now, very good service, very personal and the best prices I have seen.
I switched over to QAccounting a few months ago and haven't looked back. I get to speak to my own client manager and accountant, the prices were the best I had seen, and I paid exactly what it said online (no extra costs). Very happy with QA.
Sign up
Select your business type and sign up for expert news and exclusive offers.