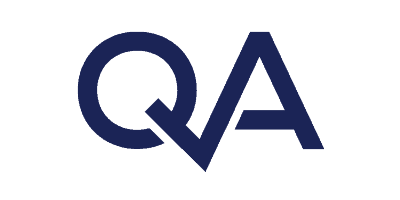 Tailored accounting solutions
Operating tax compliantly and tax efficiently is crucial to all self-employed tradesmen. But the fact of the matter is that tax and accounting is a complex field and being able to navigate the rapidly changing landscape takes time, knowledge and experience.
It's why many tradesmen – whether builders, plumbers, electricians or carpenters – engage trusted specialist accountants to take care of everything on their behalf. Whether it's your employee payroll processes, company tax or VAT returns, expenses tracking or management of accounts, specialist accountancy, QAccounting is able to design a bespoke service to suit the needs of sole traders and limited companies.
QAccounting is a leading UK accountancy specialising in delivering outstanding accounting services to sole traders, freelancers and contractors. Offering clients over thirty years of expertise and having filed over 250,000 self-assessment tax returns, QAccounting is part of one of the UK's largest and most experienced service providers for independent workers, which means it's able to offer a wide range of support at very competitive prices.
Dedicated client manager and dedicated accountant
Self-assessment tax return (annual personal tax return prepared and submitted to HMRC)

Complete year-end service (accounts prepared and submitted directly to Companies House)

Salary/dividend planning with support from QAccounting's tax planner

VAT returns (quarterly VAT returns completed and submitted)

Payroll (director payroll, payslips and RTI submissions processed and filed with HMRC)

Automated bookkeeping and invoicing
Limited company formation and business bank account set up

Tax registration (Corporation Tax, VAT and PAYE)

Registered office address (all correspondence will be handled by QAccounting accountants)

Xero starter subscription and Hubdoc (expenses) subscription 

Free wealth management consultation

Discounted access to key business insurance policies
Arrange a callback for more information.
★ ★ ★ ★ ★
Very pleasant. Excellent price for what I needed. I will be a returning customer.
Great staff. Customer focused and a team who recognise and understand their customers 100%.
Fantastic accountants who helped me submit my last 2 years personal tax returns! I really rate this company!!!
Been with QAccounting for several months now, very good service, very personal and the best prices I have seen.
I switched over to QAccounting a few months ago and haven't looked back. I get to speak to my own client manager and accountant, the prices were the best I had seen, and I paid exactly what it said online (no extra costs). Very happy with QA.
Sign up
Select your business type and sign up for expert news and exclusive offers.