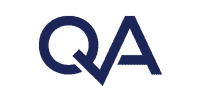 The IR35 rules are in place to combat tax avoidance by identifying if a contractor provides their services as a genuinely self-employed worker or as a disguised employee. 
Up until recently, it was always the responsibility of contractors to determine their IR35 status. But following IR35 reform, unless you're engaged by a small private sector business, it will be your client who decides if your contract is caught by IR35. As part of IR35 reform, your client or recruitment agency is now liable for IR35. 
Even so, and despite these changes, HMRC continues to investigate contractors, focusing on contracts held before IR35 reform. With this in mind, IR35 insurance remains critically important insurance for contractors, covering the cost of IR35 defence and support.
As an exclusive CBW partner, QAccounting offers a range of award-winning contractor insurance policies through its affiliate, Qdos Contractor, which is one of the UK's leading providers of specialist cover. From professional indemnity insurance and public liability cover to protection against IR35 and much more, Qdos Contractor has supported tens of thousands of contractors since 1988. 
Award-winning IR35 defence 

Instant cover with documents provided immediately

UK-based telephone support 6 days a week

Annual and monthly payment options
Receive your personalised quote in seconds.
★ ★ ★ ★ ★
Very pleasant. Excellent price for what I needed. I will be a returning customer.
Great staff. Customer focused and a team who recognise and understand their customers 100%.
Fantastic accountants who helped me submit my last 2 years personal tax returns! I really rate this company!!!
Been with QAccounting for several months now, very good service, very personal and the best prices I have seen.
I switched over to QAccounting a few months ago and haven't looked back. I get to speak to my own client manager and accountant, the prices were the best I had seen, and I paid exactly what it said online (no extra costs). Very happy with QA.
Sign up
Select your business type and sign up for expert news and exclusive offers.