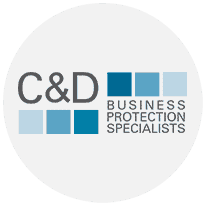 A substantial number of Contractors are flocking to replace their old Relevant Life only policies with this new Allowable Business Expense – 'Relevant Critical Illness with Life Cover'.
Not only can contractors save up to 50% by switching their personal life insurance policy – they can now include Critical Illness cover and have their Limited Company pay the premiums, which is all classed as an allowable business expense.
We all know the benefits of life insurance; it pays a lump sum;
To help your family with on-going living costs
To pay off a mortgage or other liabilities
To make sure your family don't struggle financially once you're gone
But do we know the benefits of Critical Illness cover?
It is now a known fact that 1 in 2 of us will be diagnosed with some form of cancer during our life time. What would happen if this was you? Critical Illness cover provides you with peace of mind that you don't have to worry about your financial situation at what is already likely to be a stressful time.
Critical Illness cover pays a lump sum if diagnosed with certain critical illnesses, which could;
Provide an income if you were unable to work
Cover mortgage payments or pay off the entire balance
Clear credit liabilities
Pay for expert private health treatment – avoiding lengthy NHS waiting times
Adapting a property if required after treatment
So, whether you are already paying for life & critical illness insurance out of taxed income, you have a Relevant Life plan without critical illness or you have not yet got around to putting vital life insurance in place, A Relevant Critical Illness & Life Policy could be the most tax-efficient solution.
Relevant Critical Illness & Life cover at a glance;
The Limited Company pays for your life & critical insurance premiums   –  not you.
The Limited Company can claim Corporation Tax Relief on the premium payments saving 20%.
The premiums are not classed as a benefit-in-kind or a P11D benefit.
The proceeds go directly to the employee during a critical illness event or the employee's family / financial dependants in the event of a life claim.
The benefit payment does not count towards your annual or lifetime pension allowances.
Premiums can be up to 49% cheaper than paying for the cover personally.
Benefits are usually free from inheritance tax.
Cover will be written into a trust, keeping the payment outside of your estate, avoiding probate and allowing the benefit to be paid to the people you want it to go to.
For more information, contact C&D: Business Protection Specialists on 0330 043 4321 (local rate) or request your free impartial quote here.
You will also be able to see how much you could save compared to a conventional plan on the link above.
"Thank you for helping me set up the level term insurance cover. I felt it was an unique product in the market that gave me a better level of protection compared to my existing cover at almost the same premium outlay. Thank you for all your assistance and clarifications at every step (not that there were too many) I felt it was a seamless transition and would not hesitate in recommending your services. "
Shibu Kurian

Kent