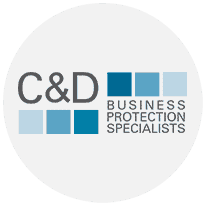 Did you know that Limited Company Contractors can now pay for their personal Life & Critical Illness Cover through the business?
Contractors are switching to a new product called Relevant Life & Critical illness cover, because it's much more cost effective than paying for the cover personally. Those that have had personal cover have found they will either save money on what they are paying now or, for the same monthly premium, increase their cover meaning their families are better protected.
The benefits are clear & simple;
The limited company pays for your life & critical insurance premiums   –  not you.
The limited company can claim Corporation Tax Relief on the premium payments saving 20%.
The premiums are not classed as a benefit-in-kind or a P11D benefit.
The proceeds go directly to the employee during a critical illness event or the employee's family / financial dependants in the event of a life claim.
The benefit payment does not count towards your annual or lifetime pension allowances.
Premiums can be up to 49% cheaper than paying for the cover personally.
Benefits usually free from inheritance tax.
Cover will be written into a trust, keeping the payment outside of your estate, avoiding probate and allowing the benefit to be paid to the people you want it to go to.
The benefits of a Relevant Life & Critical Illness plan are obvious to see.
So, whether you are already paying for life & critical illness insurance out of taxed income or you have not yet got around to putting vital life insurance in place, A Relevant Life Policy could be the most tax-efficient solution.
For more information, contact C&D: Business Protection Specialists on 0330 043 4321 (local rate) or request your free impartial quote here.
You will also be able to see how much you could save compared to a conventional plan on the link above.
"Ash was a pleasure to work with and helped me to understand the complex options involved in various aspects of my insurance.  He also helped me save a fair amount of money by moving some outgoings from personal to business ones which also reduced my tax as well.  Would highly recommend" David Amour – Contractor