What motivates a person to sign up to a tax avoidance scheme?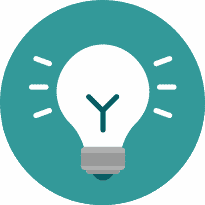 It might seem an obvious question as to why individuals join a tax avoidance scheme (TAS); surely it's the lure of high income retention? Whilst HMRC has some understanding of the reasons people (who they refer to as 'avoiders') may invest in marketed TASs, they are less aware of the processes involved, ie:
When they hear about a scheme;
When they decide to enter a scheme;
Their experiences of a scheme; and
Their decision to leave the scheme and their perspective on the settlement process.
HMRC therefore commissioned research to provide insight into why some taxpayers join a TAS, what motivates them to join, remain in and exit these schemes. The research may then help the Revenue to design communications, policies and interventions which result in reduced levels of TAS involvement in the future.
The research involved 20 interviews being conducted with individuals who were members of TAS's between 2003 – 2013 and who have since settled their affairs with HMRC.
Joining and experiencing a TAS
There were four main sources whereby a person was introduced to a TAS:
Friends and family
Advisers with whom they had an existing relationship
Trusted advisers such as a solicitor or estate agent
Companies referred to as accountancy firms which the person had no existing relationship
A great deal of trust was placed in the schemes, partly due to the trust they had in the promoter and partly due to the manner in which the schemes were introduced, described and promoted.
The majority of those interviewed were aware that the schemes introduced to them were 'unusual' and 'at the edge of tax law'. There were three ways that schemes were positioned to be appealing to would-be participants:
Logical argument
The TAS was presented as tax efficient, beneficial and a legal form of avoiding tax.
Avoiding the hard sell
Introducers of schemes opted for a softer style of encouraging people through focussing on the scheme as an 'option'. This approach, in association with reassurances of the past success of a similar scheme, encouraged individuals to sign up.
Credible sales approach
This included formal presentations and persuasive language to introduce and describe the scheme.
TAS participants understood tax avoidance to be distinct from tax evasion and this was supported by the different language that the interviewees used when talking about the two issues. This helped them to justify their decisions to join a TAS, which was viewed as a legitimate option compared to tax evasion.
| Tax avoidance understood to be: | Tax evasion understood to be: |
| --- | --- |
| Within the letter of the law | An illegal form of not paying tax |
| A low risk opportunity | A high risk form of saving tax |
| An inviting and palatable opportunity | A wrongful activity to engage in |
| Negotiable with HMRC | Not permitted by HMRC |
| Legitimate | A deliberate non-disclosure of taxes to HMRC |
TAS members were provided with information about the scheme by its promoter but their understanding of the scheme was limited. Regardless of the extent of the information provided, the interviewees did not carry out their own research or seek professional advice about the legal status of the TAS they were getting involved with.
Although trust in the promoter was key to the participants' original decision to join the TAS, once signed up the scheme promoter had very little contact with its members.
Needless to say, had the interviewees been aware of the poor success of similar schemes and the consequences for users of failed TASs, they may have been less likely to use them.
Fees
Fees paid to join a TAS differed widely, in part because 15 different schemes were used by the 20 participants in the study.
Fees varied by investment value as did the way in which they were packaged. Example of fee levels included £10K, £25K, £40K and £120K. This did not deter participants from using TASs, describing the fees as 'part of doing business'.
In addition to fees, some individuals mentioned that there were minimum entry requirements, ranging from £5K to £1 million but it must be borne in mind that some of these schemes involved such things stamp duty avoidance and film and enterprise property investment.
Leaving a TAS
The most common way that scheme participants learned that HMRC was challenging the legality of a TAS was via other sources, including the promoter and the media, before receiving a formal notification letter from the Revenue.
Upon learning that their scheme was being challenged by HMRC, TAS users took one of two paths to settlement; either early or only once all other paths had been exhausted. The main barrier to early settlement was the promoter advising avoiders not to settle. Other barriers included a litigation 'fighting fund' needing to be agreed by all scheme members, delays to settlement due to the promoter having direct contact with HMRC and taxpayers waiting to see if their insurance company would pay out. In one case the insurer did pay up and in another the insurance company went into liquidation.
Those who took part in the study were categorised into one of three groups and placed on a spectrum to illustrate the strength of their attitudes towards participation in a TAS. The most common group was the Justifiers, with a minority of cases falling at either end of the spectrum – Unaware or Deliberate.
| Unaware | Justifiers | Deliberates |
| --- | --- | --- |
| Unaware of their scheme as a form of tax avoidance | Aware of scheme as 'on the edge of tax law' | Aware of scheme as a form of tax avoidance |
| Strongly influenced by society's moral and political attitudes towards tax avoidance | Justified scheme use | Strongly influenced by belief in avoidance as within the letter of the law and thus legitimate |
| Acceptance of tax avoidance has changed in recent years and their attitudes have followed | Strongly influenced by personal implications of avoidance, e.g damaged reputation, time and cost of court proceedings, fines from HMRC | Strongly influenced by their own moral attitude that avoidance by big business justifies their own avoidance |
| Unlikely to engage in tax avoidance again | Partially influenced by society's morals and political attitudes | A belief that HMRC should not be able to make what individuals saw as retrospective changes to tax law |
| | Will continue to engage in legal forms of minimising tax | Will continue to engage in all forms of tax planning |
What next?
HMRC will now use the results of this research to consider the following issues:
Encourage would-be scheme users to question the trust established between themselves and promoter and consider emphasising the moral argument against the use of TASs;
Influence people's decisions to enter a TAS by implementing and communicating stronger consequences for users of marketed TASs;
Communications need to reinforce the perception that HMRC is cracking down on avoidance and that society's perception of what is acceptable has changed;
Communications need to make it easier for scheme users to understand what tax avoidance means and how to recognise they are entering a scheme that is potentially about avoiding tax;
Continue to work with accountancy firms who continue to be involved in avoidance to discourage the development of schemes that are tax avoidance and to review whether existing schemes are avoidance;
Reinforce messages about the severe penalties for promoters of TASs and continued use of targeted sanctions against promoters whose behaviour is risky,
The full report can be found via the Understanding individuals' decisions to enter and exit marketed tax avoidance schemes HMRC research report.