HMRC lose out on £653K due to mistake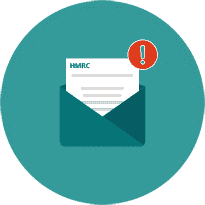 One erroneous digit on a tax enquiry notice cost HMRC very dear after the First Tier Tax Tribunal ruled their notice to be invalid.
Michael Mabbutt had been involved in a tax avoidance scheme (TAS) and on 17th January 2011 HMRC issued a notice to enquire into his 2009 tax return, that had been filed on 29th January 2010, and a copy of the same was sent to the taxpayer's accountant. However, the notice referred to a tax return for the year ended 6th April 2009. This was queried by the accountant in a letter to HMRC dated 24th March 2011 who pointed out that the Revenue's notice did not refer to the tax year ended 5th April 2009. HMRC responded by saying that the enquiry notice was valid and continued their investigation by entering into correspondence with the TAS promoter.
On 1st July 2014 HMRC issued an enquiry closure notice, calculating that Mr Mabbutt owed an additional £653K tax. This was promptly appealed against by Mabbutt's accountants on the grounds that no valid enquiry had been opened for the year ended 5th April 2009.
At the tribunal hearing Mabbutt's counsel, the excellent Keith Gordon, pointed out that any enquiry notice must make it clear to the taxpayer which return was subject to an investigation. It was therefore necessary for HMRC to be precise with dates as s.114 Taxes Management Act 1970 did not allow the Revenue to overcome an error in the date as any such error would be gross rather than minor. Whilst therefore neither the 'year ended 2009' or 'year ended 5 April 2009' would be legitimate due to vagueness and inaccuracy respectively, a reference to 'the year ended April 2009' might be acceptable.
HMRC had attempted to open an enquiry into a non-existent return because there was no such tax year as the year ended 6th April 2009, as tax years run from 6th April until 5th April of the following year.
Whilst HMRC accepted that they had errored in stating the wrong date they argued that this was minor and referred to the surrounding correspondence, particularly correspondence with the TAS promoter, which suggested that is must have been clear to Mr Mabbutt which return was under enquiry. It was pointed out that as at 17th January 2011 Mabbutt had only filed one tax return so it could only have been the 2009 return that was being enquired into. Keith Gordon countered this claim by suggesting that the position might not have been clear to Mabbutt, as he would have signed off his return for the year ended 5th April 2010 before his advisors filed it and so it might have been the case that he had in fact signed the 2010 return before receiving the letter dated 17th January 2011. However, a taxpayer's understanding is irrelevant if the notice of enquiry is not worded correctly.
The tribunal judge concluded that the return in question was not clear because of the mistaken reference to a year ended 6th April 2009. It was therefore necessary for HMRC to be accurate in relation to the essential elements of a notice of enquiry, even if a taxpayer were capable of discerning HMRC's true intentions despite a minor error. The return which was described in the notice dated 17th January 2011 was for a tax year which does not exist and therefore did not constitute a valid notice of enquiry.
HMRC are now time barred to launch an enquiry into Michael Mabbutt's 2009 return and are therefore considering whether to appeal against the Tribunal's decision. It would be surprising if they didn't given the amount of tax at stake.
What this case highlights is the need to force HMRC to get things right. It can sometimes be easy to overlook a simple error but that can be the difference between a taxpayer escaping a large tax bill as the Revenue discovered. One simple incorrect number led to HMRC being handed a harsh lesson in paying attention to detail.