Revenue based tax decision on Wikipedia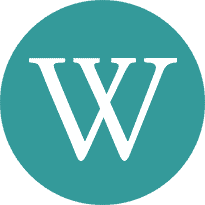 HMRC make a point of alerting the public to the vast amount of intelligence available to them so as to strike fear into the heart of the taxpayer but it appears that this can be limited at times.
Recently, the Revenue lost a First Tier Tax Tribunal case because of its over reliance on the Wikipedia definition of "electromechanical."
The case of RJS Electronics Ltd v HMRC (February 2016) involved the classification of four switches for the purposes of customs duty. HMRC classified the switches as "push button switches" which attracts a duty of 2.3% whereas RJS contended they were "electromechanical snap-action switches" which attracts a duty of 0%.
In May 2014 HMRC's Review Officer issued his decision based largely on the definition of "electromechanical" taken from Wikipedia and said, "there is little guidance on this type of product and the Wikipedia information is not altogether clear but all things considered I must…..uphold the decision."
Upon appeal RJS challenged the Review Officer's reading of the Wikipedia definition saying, "the HMRC representative used Wikipedia to come to their decision, however they are taking the terms out of context……they have ignored [part of the definition] even though they have quoted it…..they have stated that their sources are not clear and have just chosen to read the outcome that suits HMRC best. It is very important that someone classifying electronic goods is not just reading some page on the internet but they have at least a minimal understanding of the electronic terms."
A week before the Tribunal hearing HMRC asked for the hearing to be adjourned and that the parties be directed to appoint a single joint expert who would provide an authoritative opinion on the switches. Such an expert would have cost several thousands of pounds and even though the tax at stake was less than £1,000, HMRC justified their suggestion on the basis that it would help with future decisions. The Tribunal considered an expert witness' costs to be disproportionate and both HMRC's requests were dismissed.
RJS accused HMRC of relying on Wikipedia as if it were an authority, whereas by its own definition Wikipedia is, "the free encyclopaedia that anyone can edit." Not only had HMRC relied on certain parts of the definition it had also been selective with the Oxford English Dictionary (OED) definition of "electromechanical."
The Tribunal found in favour of the taxpayer and pointed out that the Wikipedia and OED definitions were "not entirely consistent" and unreliable.
Should you have the misfortune of crossing swords with HMRC in the future then do not be overawed by their air of invincibility. They are fallible and certainly flawed if they are having to resort to Wikipedia to form the basis of their decisions!