Have your say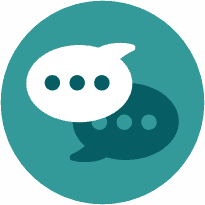 Contractors working in the public sector may face draconian new rules from April 2017 if the recommendations in HMRC's latest IR35 consultation come into force. Agencies with public sector contractors will become responsible for determining their freelancers' and contractors' IR35 status. The concern is that risk-averse engagers will simply apply IR35 by default, leaving public sector contractors with a tough choice – leave their contract or take a significant pay cut.
All contractors can have their say about the new regulations and we want to know what you think. There are a number of options: you can either email or write to HMRC directly or you can complete our short survey and let us know what you think. We will then collate and include all feedback as part of the Qdos Contractor response. Survey respondents will remain anonymous.
What does HMRC's public sector consultation say?
Following the changes announced in the 2016 Budget, HMRC released the consultation document entitled, 'Off-payroll working in the public sector – reform of the intermediaries legislation'. Any subsequent changes made to the legislation would be subject to a short technical consultation and would then apply from April 2017.
So, what does the 87-page document cover? Here is a summary of the main points:
The government wants to improve the effectiveness of the intermediaries legislation – commonly referred to as IR35 – for contractors and freelancers working through Personal Service Companies (PSCs) or limited companies in the public sector. This does not apply to the private sector.
Under the current rules, contractors and freelancers are responsible for determining their employment status, or to be more precise, their limited company should. This applies to both the public and private sectors.
IR35 uses employment legislation and case law to determine employment status. This is a highly complex area and requires experts to interpret the law, but essentially the tests boil down to where the contractor is controlled, whether they can send a substitute in their place and where there is 'mutuality of obligation'. The latter means that the client is obliged to offer the worker work and the worker obliged to take it.
From April 2017 however, should the proposed legislation come into force post-consultation, the responsibility for compliance falls squarely on the shoulders of the public sector body, agency or third party employer (this includes consultancies and outsourcing specialists). The engager will therefore be liable for associated income tax and National Insurance Contributions (NICs). The tax burden for the contractor will be roughly the same as if they were a permanent employee, although they won't gain any employment rights.
Let's say the proposed public sector off-payroll rules apply to your contractor limited company. How would this affect the tax you pay?
The public sector body benefits from a 5% allowance (to cover such costs as training and looking for contracts). This is deducted from the contractor's gross pay.
Tax and NICs are deducted via HMRC's Real Time Information (RTI) system.
The employer pays Class I secondary NI contributions to HMRC.
Responsibility for VAT, as is the case now, lies with the PSC (registration for VAT is obligatory if annual turnover exceeds £83,000).
We'd love to hear your thoughts
As already mentioned, we've put together a short survey of five questions which will help us better understand how these changes might affect your business. It will make our response stronger and together we can help shape future legislation.
The consultation period runs from 26 May to 18 August so there's not long to go.
To complete the survey on a mobile please click here.
Create your own user feedback survey
Meantime, if you have any questions, please get in touch with one of our experts on 0116 2690992. Thank you for your participation.