The latest outside IR35 contracts
IR35 reform has created major challenges for contractors. Many organisations have issued contractor bans, transferring entire contractor workforces onto the payroll regardless of true IR35 status. Having taken into account the problems caused by the IR35 changes, CBW has partnered with contractor job site, 'Outside IR35 Roles' to bring you the latest exclusively outside IR35 roles in real-time.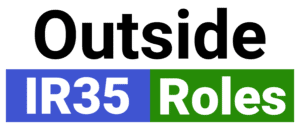 Professional Indemnity
Insurance
Public Liability
Insurance
★ ★ ★ ★ ★
Very pleasant. Excellent price for what I needed. I will be a returning customer.
Great staff. Customer focused and a team who recognise and understand their customers 100%.
Fantastic accountants who helped me submit my last 2 years personal tax returns! I really rate this company!!!
Been with QAccounting for several months now, very good service, very personal and the best prices I have seen.
I switched over to QAccounting a few months ago and haven't looked back. I get to speak to my own client manager and accountant, the prices were the best I had seen, and I paid exactly what it said online (no extra costs). Very happy with QA.
Sign up
Select your business type and sign up for expert news and exclusive offers.