Looking at the Winners of the BUILD Infrastructure Awards
Who are BUILD?
BUILD are an online magazine dedicated to providing readers with news and relevant information on the construction and property markets. Released quarterly, every issue showcases companies and industry leaders who are shaping the industry through construction, engineering, property design, architecture, design and sustainability.
What is the 2019 infrastructure awards?
The BUILD Infrastructure Awards look at companies who have excelled in their industry fields. From power and telecommunications to architecture and construction, the Infrastructure Awards seek to recognise companies who have displayed exceptional craftsmanship and dedicated time and effort into the industry to make it what it is today.
BUILD Infrastructure Award Winners Information
Let's take a look at the winners of this year's awards.
Pioneer Basement Waterproofing – Best Basement & Crawl Space Solutions Company – North East USA
What they provide– Damp-proofing basements & crawl spaces for commercial and residential properties
About PBW
PBW have over 30 years' experience in the industry and place a firm focus on servicing customers' sump pumps, battery backup pumps and dehumidifiers. Alongside this, they also dedicate their time to providing customers with exceptional levels of customer service and support throughout the construction process.
---
EasyBuild – Best Construction Software Development Firm
What they provide– Construction, financial, and project accounting solutions (software-based)
About Easybuild
Established in 1999, EasyBuild address all operational needs of the modern construction business through their personalised software. 'Built for construction, by construction', EasyBuild's implementation approach is both focused and collaborative to ensure key processes are addressed and improvements are delivered. Their aim is to continue to provide industry leaders with solutions to their construction projects. From financial and project costs to service and maintenance and other relevant technology (such as mobiles).
---
Minuartia – Best Construction Software Development Firm – Southern Europe
What they provide– A consultancy firm specialising in biodiversity and green infrastructure
About Minuartia
Minuartia has over 30 years' experience and help clients across public and private sectors make informed decisions regarding developing green infrastructure. The team contributes to the design, construction and operation of infrastructure with a specific focus on wildlife conservation. The aim is to create safer and more eco-friendly infrastructures that benefit both nature and people.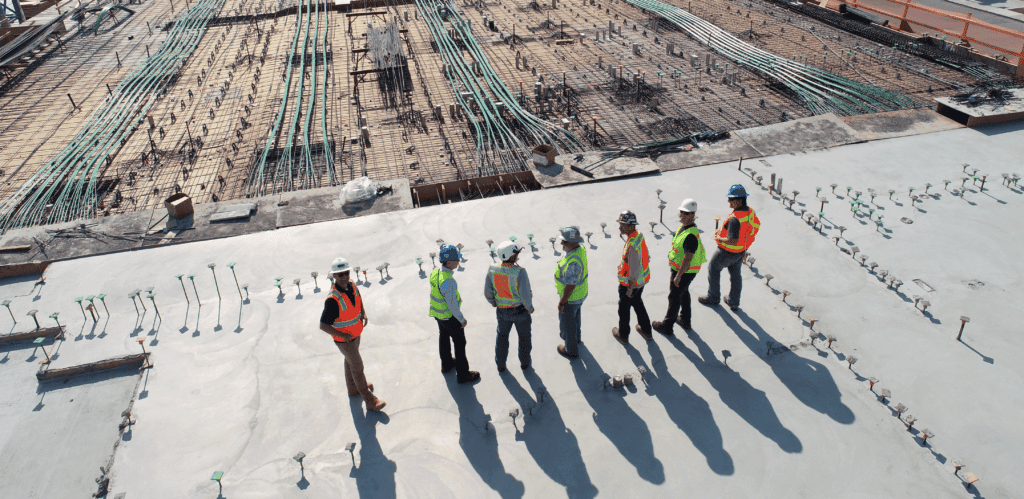 ---
Kisumu Concrete Products – Best Concrete Construction Products Supplier – Kenya
What they provide– provides high quality concrete products that meet internationally recognised standards and practices
About KCP
KCP has over 40 years' experience in the industry and specialise in providing customers with a wide variety of concrete products. This includes concrete blocks, precast concrete, paving blocks, aggregates and they also provide heavy machine leasing. KCP strives to become a one-stop-shop solution regarding concrete construction.
---
Hamilton – Best Waste Management & Recycling Firm – Scotland
What they provide– One of the largest skip hire services and commercial waste management services in Scotland
About Hamilton
Incorporated in 2002, Hamilton is now recognised as a fully integrated waste collection and construction company, specialising in reliable and efficient skip hire and recycling services. The team is also responsible for commissioning Scotland's first turn key plasterboard recycling plant in 2010.
---
NMC – Best Independent Surfacing Contractor – UK
What they provide– Expert surfacing and civil engineering services nationwide
About NMC 
NMC support a variety of clients throughout the UK, providing surfacing, maintenance, refurbishment and markings to customers. NMC also offer drainage and groundworks and complimentary site surveys.
---
IFN – Best Fiber Optic Network Communications – Indiana
What they provide– State-of-the-art technology services
About IFN
With growing experience in the healthcare and higher education sectors, IFN are fast-becoming one of the most trusted technology corporations in the industry. This allows for high-speed and undisturbed connectivity regarding imaging, electronic medical records applications and other data transfers requiring fast and secure networking.
---
What they provide– Quality roofing services across the East Midlands
About KRL
KRL has over four decades of experience in the roofing industry and work hard to provide customers with all roofing needs and requirements. Services include roof tiling, slating and leadworks.
---
I.S AMEEN  – Best Construction Cost Consultancy – London
What they provide– Exceptional construction consultancy services and advice
About I.S AMEEN
ISA operate across all sectors, providing architectural design services along project management, cost consultancy CDM coordination services and quarterly surveying. ISA place a strong focus on communication with the client throughout, collaboration is the key to their quality services and customer satisfaction.
---
STAAC – Structural Engineers of the Year – South East England
What they provide– Architectural design and structural engineering services.
About STAAC
STAAC work tirelessly to provide cost-effective development solutions to their clients. A firm focus is placed on alleviating the time spent on the development of projects, as a result, STAAC undertake all aspects of the work. This includes surveying to final drawings.
---
Oak Frames Direct – Best Oak Framed Buildings Manufacturer 2019 – UK
What they provide – High quality oak-framed designs, from porches and lean-tos to garages and larger complexes.
About Oak Frames Direct
Oak Frames Direct takes pride in offering affordable, high quality oak frame kits, from porches and lean-tos, to garages and larger complexes.
The company's commitment to quality is demonstrated by offering Q-Mark products independently certified by Exova BM Trada. The Q-Mark testifies that the manufacturing process meets 22 approved industry standards and gives customer's reassurance the product is approved by one of the leading authorises in timber.
All kits include the green oak frame, treated softwood rafters and studwork (where applicable), staddle stones, any necessary weatherboard and a fixings pack, and come with easy-to-follow instructions.
For more information on this years' winners, head over to BUILD.
This article was written by Darren Hook at Oak Frames Direct.