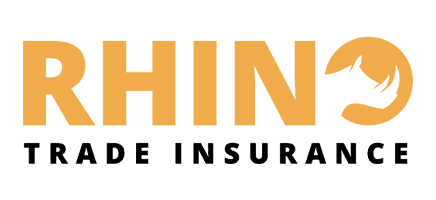 For most tradesmen, without their van they simply can't work. Similar to car insurance, van insurance is a type of policy that covers you financially if your van is stolen, damaged or vandalised. Through this partnership, held by Rhino Trade Insurance, vaninsurance.co.uk will compare the best deals available from 30 UK insurance providers, saving customers £114 on average. 
Instant access to multiple insurance providers

Fast, simple online quote in minutes

Dedicated support team available 7 days a week

Annual and monthly payment options 
Ready yet? Get a personalised quote in seconds.
vaninsurance.co.uk saves tradesmen time, money and effort by doing the hard work and comparing the best van insurance deals available from 30 leading UK insurance companies. 
About Rhino Trade Insurance
Rhino Trade Insurance is one of the UK's top insurance companies and brokers for tradespeople. With over 20 years of experience behind them and the winner of multiple insurance awards, Rhino is recognised as a leading provider of competitive insurance policies built for the specific needs of tradesmen.
From professional indemnity insurance to tools in transit cover, public liability policies, personal accident insurance and much more, Rhino offers low-cost premiums and outstanding customer service.
Tailored insurance polices for all types of tradesmen, including:
Builders and construction workers
Carpenters and joiners
Electricians
Plumbers
Gardeners
Gas and heating engineers
Get Quote
★ ★ ★ ★ ★
Very pleasant. Excellent price for what I needed. I will be a returning customer.
Great staff. Customer focused and a team who recognise and understand their customers 100%.
Fantastic accountants who helped me submit my last 2 years personal tax returns! I really rate this company!!!
Been with QAccounting for several months now, very good service, very personal and the best prices I have seen.
I switched over to QAccounting a few months ago and haven't looked back. I get to speak to my own client manager and accountant, the prices were the best I had seen, and I paid exactly what it said online (no extra costs). Very happy with QA.
Sign up
Select your business type and sign up for expert news and exclusive offers.