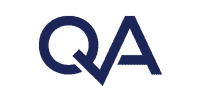 What is Income Protection Insurance?
As a self-employed individual, if you can't work you don't get paid – most of the time anyway. Income protection insurance is a policy that will compensate you in the event of an accident, illness or injury which leaves you unable to work. In other words, it makes up a portion of your monthly income lost. 
For freelancers and contractors with fixed financial commitments or a family to look after, it can prove invaluable if, for whatever reason, you find yourself unable to work for a period of time. If the worst were to happen and you die, this policy will make a lump sum payment of 12 times the monthly benefit.
As an exclusive CBW partner, QAccounting offers a range of award-winning contractor insurance policies through its affiliate, Qdos Contractor, which is one of the UK's leading providers of specialist cover. From professional indemnity insurance and public liability cover to protection against IR35 and much more, Qdos Contractor has supported tens of thousands of contractors since 1988. 
Receive a monthly payment for a period where you can't work

Cover available up to £2,500 per month (or 60% of your income)

Lump sum payment of 12 times monthly cover in the event of death

Instant cover with documents provided immediately

UK-based telephone support 6 days a week
Receive your personalised quote in seconds.
★ ★ ★ ★ ★
Very pleasant. Excellent price for what I needed. I will be a returning customer.
Great staff. Customer focused and a team who recognise and understand their customers 100%.
Fantastic accountants who helped me submit my last 2 years personal tax returns! I really rate this company!!!
Been with QAccounting for several months now, very good service, very personal and the best prices I have seen.
I switched over to QAccounting a few months ago and haven't looked back. I get to speak to my own client manager and accountant, the prices were the best I had seen, and I paid exactly what it said online (no extra costs). Very happy with QA.
Sign up
Select your business type and sign up for expert news and exclusive offers.