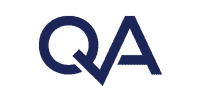 Some of the biggest companies in the world have fallen victim to cyber crimes in recent years, which is why some of the smallest businesses now see cyber insurance as a key policy. Many contractors choose to take out cyber insurance to protect their business from a range of digital threats relating to data breaches and hacking. For IT contractors, cyber insurance is particularly important because they often work on, store and share highly confidential data and information with their clients day-in-day-out. 
Whether it's malware (malicious software), ransomware (a data attack) or general hacking, this comprehensive cyber insurance policy covers loss of income resulting from a cyber attack, includes recovery costs associated with data restoration and resulting fines incurred due to the loss of data.
As an exclusive CBW partner, QAccounting offers a range of award-winning contractor insurance policies through its affiliate, Qdos Contractor, which is one of the UK's leading providers of specialist cover. From professional indemnity insurance and public liability cover to protection against IR35 and much more, Qdos Contractor has supported tens of thousands of contractors since 1988. 
Get a personalised cyber insurance quote now.
★ ★ ★ ★ ★
Very pleasant. Excellent price for what I needed. I will be a returning customer.
Great staff. Customer focused and a team who recognise and understand their customers 100%.
Fantastic accountants who helped me submit my last 2 years personal tax returns! I really rate this company!!!
Been with QAccounting for several months now, very good service, very personal and the best prices I have seen.
I switched over to QAccounting a few months ago and haven't looked back. I get to speak to my own client manager and accountant, the prices were the best I had seen, and I paid exactly what it said online (no extra costs). Very happy with QA.
Sign up
Select your business type and sign up for expert news and exclusive offers.