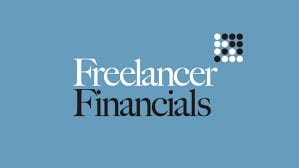 Mortgages for contractors
Our award-winning contractor mortgage partner, Freelancer Financials, has helped develop bespoke mortgage underwriting criteria for professional contractors. Many lenders now offer "Contract-Based Underwriting", which calculates mortgage affordability against gross contract rate. This method allows umbrella and limited company contractors to access mortgages at least as competitive as mainstream borrowing.
About Freelancer Financials
Freelancer Financials is a multi-award-winning provider of bespoke contractor mortgages. They have over 15 years' experience and have helped thousands of contractors secure mortgages. What's more, the firm pioneered tailored mortgage underwriting criteria specifically for UK contractors. Now, independent workers can borrow up to 5.5 times their gross annual contract rate.
Mortgage affordability up to 5.5 x gross annual contract rate*

Mortgages for contractors based on contract rate alone

Limited company or umbrella company contractors

Mortgages from first contract*

Exclusive and semi-exclusive deals with high street lenders

Remortgage, product switch, first-time buyer, second stepper and buy-to-let available
*subject to status

Receive a tailored contractor mortgage quote now.
★ ★ ★ ★ ★
Very pleasant. Excellent price for what I needed. I will be a returning customer.
Great staff. Customer focused and a team who recognise and understand their customers 100%.
Fantastic accountants who helped me submit my last 2 years personal tax returns! I really rate this company!!!
Been with QAccounting for several months now, very good service, very personal and the best prices I have seen.
I switched over to QAccounting a few months ago and haven't looked back. I get to speak to my own client manager and accountant, the prices were the best I had seen, and I paid exactly what it said online (no extra costs). Very happy with QA.
Sign up
Select your business type and sign up for expert news and exclusive offers.