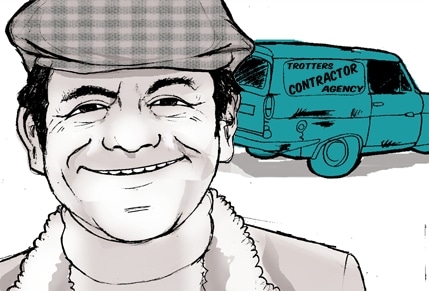 Whilst many agencies do a great job for contractors, some will view them as a necessary evil. The general opinion is that your experience depends largely on the individual you are dealing with, rather than the agency as a whole. Having said that, some recruiters do seem to have built up a rather negative reputation amongst the contractor community.
Here we look at the four most common tricks agencies have been known to use.
Requiring references before the contract has been offered
Agencies are desperate for leads and are always looking for ways in which they can connect with hiring managers at an end user. One of the easiest ways they can do this is to ask a contractor who has just applied for a role for references from his or her previous client(s). To an unwitting contractor this will seem like a standard request, but agencies shouldn't actually ask for references until the contractor has been offered the contract.
Assurances that the contract is IR35 friendly
Whilst the majority of agencies do have IR35-compliant – or at least borderline – written contracts, they also have a habit of assuring a new contractor that the entire agreement is outside IR35. This is very dangerous, as people new to contracting will be largely unaware of the legislation at its associated risks. Unfortunately having a good written contract is only one element of ensuring you are outside IR35. The actual working practices are crucial and it's highly unlikely that an agency will know what these are.
Posting fake contracts to get leads
An extension to point one above is agencies posting bogus contracts on job boards simply to get leads. This is obviously hugely annoying to the contractor, as the 'role' available may look perfect for them. Many contractors will spend valuable time applying for such contracts, never knowing that they didn't exist in the first place.
Agencies taking huge margins
Some would view this as good business acumen, but it's quite common for a new contractor to find out that the bloke sitting next to him (doing exactly the same job) is on £100 a day more than him. To a contractor who has just secured his first role £250 a day might seem like a fortune. But if he subsequently discovers that the agency is charging his client £500 a day for his services, he may not be best pleased.

Do you have any other experiences with agencies that have been less than impressive? Share them in the comments section below?