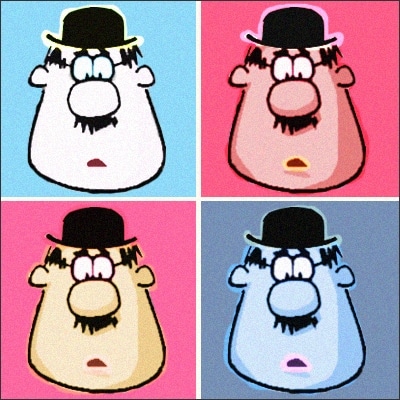 Concerning consistency, Her Majesty's Revenue & Customs just can't quite nail it. Their image has seen more changes than the cast of EastEnders, with each one as ludicrous as the next. Whether it is dressing themselves up into being spiritual guru's (see the surprisingly effective 'inner peace' campaign), attempting domination of the online Twittersphere (a crown that leather faced Piers Morgan seems to have inherited), or more recently parading the nation's most guilty (and ugly) tax avoiders out on display, it is hard for us to keep up with what they are going to come up with next.
Tax avoidance is an issue that is never far from the public eye. Not as hard hitting as a good old sex scandal concerning some celebrity, cabinet minister or that one off One Direction, but just as mouth-watering and stimulating nonetheless.
HMRC's recent guise, the 'Wild West Sheriff', is an odd approach to encourage us to pay our taxes, the long list of named and shamed culprits being a widely discussed campaign, and not everyone's reaction was to instantly confess a backlog of late payments to the revenue.
Many have said that the larger corporations have been conveniently left out of their list, but some argue that perhaps a line-up of all those naughty tax avoiders is what we as a nation needs in order to understand the importance of honest tax collection.
Everyone has an opinion on this matter, and as tax payers we deserve an opinion on this matter. So in this spirit, here is your chance…
Are HMRC going about things the wrong way? Is encouragement or threats the way forward to encourage a better system? Just how should HMRC promote complete, prompt tax payments?