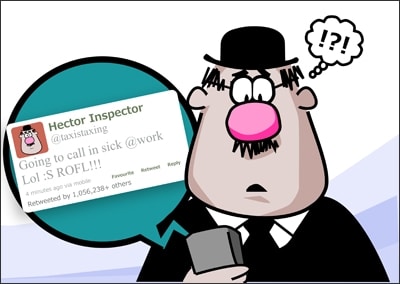 There was once a time when communication with the taxman was an almost impossible task. Comparable to drawing water from a rock or scratching your way out of an iron plated cell, getting a message through to 'Hector the Inspector' was not an easy feat, once upon a time.
What with social media taking hold of practically every living breathing human being in the country these days, it is not surprising that communication with HMRC is no longer such an arduous process. All you need to do is ask them a question, it's that simple. (But making sure you mention @HMRCgovuk…)
Now that the tax office is on twitter, it has come as a shock to many that amongst the hashtags, trolls and memes, there is actually a bountiful torrent of helpful, straight information flowing from Hector's account, and finally direct questions are answered without the 2 year waiting period.
So next time you need good old HMRC to cough up an answer, provide that bit more information or simply shed light on the contents of their dreaded brown envelopes, then get on your tablet, get your question at the ready, and tweet. You may just get an answer.