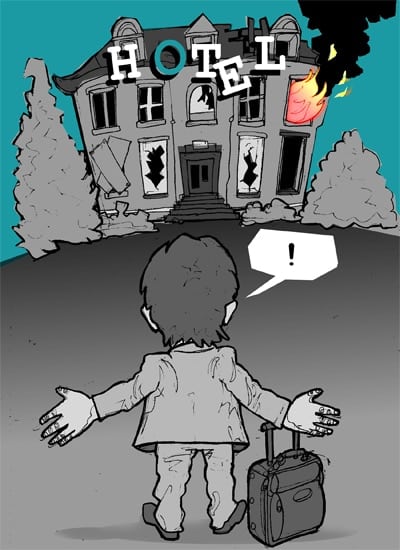 All contractors will have, or will have to, stay away at times in their professional career, whether it be for a business meeting, an interview, or actually whilst working on a contract. Staying away does however pose a number of potentially ghastly scenarios to those whom it applies to (strange remote towns and unhelpful, inhuman locals are just the tip of iceberg).
Here are some of the best 'self-help' guides to aid any contractor hitting the road and staying away:

*Tip* If you arrive at a hotel owned by a leather clad, all singing, all dancing Transylvanian, then it may be a good idea to head swiftly out the door… And if you see a small boy playing the banjo, then run.