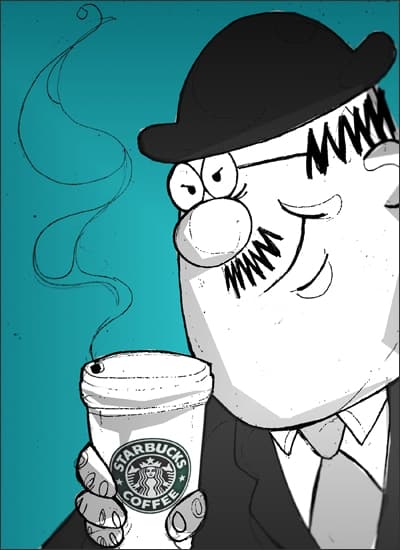 Hector once again means business as major corporations are in the firing over severe tax avoidance allegations, with billions of pounds worth of corporation tax being brushed under the carpet. Household brands such as Starbucks, Amazon, and even internet giants Google are all suspected to be guilty of some serious payment dodging, and HMRC are not happy.
Now, 'shamed' into finally paying their taxes, these global corporations are set to incur huge debts to the tax office, who are expected to recoup £2bn a year as a result of new measures announced to clamp down on tax avoidance.
Companies should be on the lookout… That was the consensus from the tabloids last week, as the Treasury has announced it will provide HMRC with £77m of new money to help it track down wealthy individuals and companies who try to avoid paying tax.
This recent scandal regarding some of the world's largest companies has affected even some of the world's smallest; contractors set to feel the effects of HMRC's £77m 'tax avoidance' initiative.
Stay involved here at Contractor Weekly, feel free to comment in the box below.
Related Links