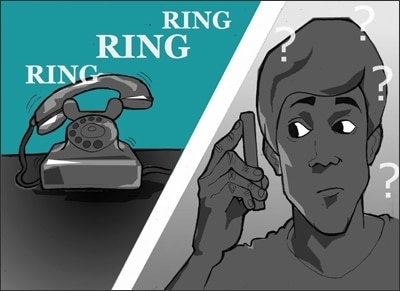 There once was a phrase that read, the customer's needs always come first, but sadly it seems, not anymore. Surprise surprise, HMRC has yet again made the papers this week, public attention once and for all highlighting a severe lack of communication between the taxman and the rest of us.
Turning on their alarmingly dreadful response times and relentless call waiting systems, tabloids have begun slating HMRC following recent information given by the National Audit Office (NAO) that have announced that around 20 million calls last year were simply, 'not answered'. I doubt that anyone reading this has ever rang the revenue and not been met with the instantly irritating, then increasingly aggravating onslaught of call waiting music chosen by the taxman. Like a nightmarish, inescapable karaoke bar, the infuriating call waiting music is yet another reminder that Her Majesty's Revenue & Customs are even eating away at our phone bills.
Following the NAO information, I think that anyone hearing that £30 million worth of taxpayers money was spent waiting on HMRC's premium phone lines last year alone will roll their eyes with exasperation, knowing only that a tenner's worth of that 30 million was their own. It is true that HMRC are about as easy to get a hold of as the PM himself, but unlike the PM, are actually vitally needed by us working folk every once in a while.
Keeping the customer satisfied is certainly not the taxman's motto at the moment, and with an increasing grip on PAYE and contractor tax, it isn't returns and IR35 we need to be afraid of, it's ringing their unyielding phone lines.
Related Links