Throughout December, our friends at FW Accounting are offering a ground-breaking new package, set to be a game changer within the contracting profession.
New clients to FWA will automatically receive their essential insurance policies, worth up to £655 per annum, for free!
The offer includes £10m of Employers Liability (£5m offshore), £5m Public Liability and £1m Professional Indemnity.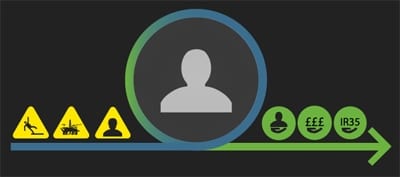 FW Accounting are popular contractor accountants, catering for freelancers throughout a number of industries from Energy to IT and their services are highly regarded across a variety of sectors.
FWA's fully inclusive service already includes invoicing, expense processing, bookkeeping, accounts and tax returns. On top of these essential facilities, the service stretches to tax efficiency planning, concentrating on strategizing salary and dividends concerning limited companies.
As well as this, FWA offers contractors the opportunity to view how their business is performing, its profit and proposed tax bills showing in a monthly business snapshot, which is something that is refreshingly attractive in an industry that is known for its busy lifestyle.
Commenting on the launch of the offer, Mervyn Stanley, Business Development Director at FW Accounting shed light on the new initiative:
"By continuing to listen to our customers, we are delighted to have been able to develop this offer, which we believe sets us apart from a very crowded marketplace. With our history of redeveloping and refining our service offering, we look to maintain our position as one of the UK's top contractor accountancy service providers".
With an offer to pay for a contractor's insurance, FWA are certainly pulling out all the stops when it comes to customer care. Their package is designed in a way in which contractors can be safe in the knowledge that their finances, assets and insurances are all taken care of, under one safe business umbrella.
This offer is only valid for clients registering with FW Accounting during the month of December 2012. Should at any time thereafter the client leave FWA this insurance cover will cease immediately. In such circumstances FWA has a duty of care to end clients to advise them. The offer is dependent on successful insurance applications. And is valid for December 2012 only, so you'll have to get in there fast!