Mortgages for self-employed tradesmen, CIS workers and sole traders
To bring competitive mortgages to tradespeople, CIS workers or sole traders, CBW has teamed up with selfemployedmortgages.com. They're a specialist firm of mortgage advisers who've been helping the self-employed access the property ladder since 2004. They know that, as a tradesperson, CIS worker or sole trader, applying with the right lender is crucial to you securing a relevant, competitive mortgage. The selfemployedmortgages.com team understands the challenges all self-employed people face trying to get a fair deal. Now, you can lean on their years of experience to help you beat those odds. They will intelligently package your information to present the best picture of you and your business finances to senior underwriters. Few other mortgage services have this capacity and experience! Act now to avoid being let down by mortgage brokers who lack the knowledge, experience and relationships to secure you a competitive mortgage.
About selfemployedmortages.com
Selfemployedmortgages.com is a multi-award-winning provider of tailored mortgages for tradespeople, sole traders and CIS workers. Unlike high street mortgage advisers, they're specialists in arranging mortgages for the self-employed. They know how crucial it is that your mortgage application is presented to the right person and in the right way. This is just one reason why they are the preferred choice for thousands of self–employed workers across the UK.
Independent mortgage brokers

with access to the whole mortgage market

No upfront fees

: c

omplimentary consultation

and

initial information

A clear, efficient personal service

Only one year's trading history required

Exclusive and semi-exclusive deals with high street lenders

First-time buyer, home mover, r

emortgage,

help-to-buy,

product switch

and

buy-to-let available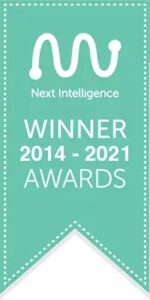 Receive a personalised mortgage quote now.
Independence offers the whole sole trader mortgage market
Working directly with a wide range of High Street mortgage lenders, selfemployedmortgages.com go all-out to smooth the process of arranging your mortgage. They're wholly independent, so source from the whole market, saving you both valuable time and unnecessary frustration. It's crucial that your mortgage application is presented to the right person and in the right way. Their substantial experience in the self-employed market will ensure that happens. Such foresight guarantees that someone with the right level of authority receives your documentation. This can have a huge impact on the final decision.
Their team only approaches lenders who understand the way sole traders work. That way, a practical approach to the lending decision is applied. Because selfemployedmortgages.com understands both your needs and lenders' requirements, they're able to package your application and deal with the subsequent enquiries quickly and effectively.
What do you need to do next?
If you're interested in discussing that mortgage, take 30 seconds to complete the Mortgage Enquiry Form. Upon receipt, they'll begin looking for the best self-employed mortgage based on your circumstances.
Get quote
★ ★ ★ ★ ★
Very pleasant. Excellent price for what I needed. I will be a returning customer.
Great staff. Customer focused and a team who recognise and understand their customers 100%.
Fantastic accountants who helped me submit my last 2 years personal tax returns! I really rate this company!!!
Been with QAccounting for several months now, very good service, very personal and the best prices I have seen.
I switched over to QAccounting a few months ago and haven't looked back. I get to speak to my own client manager and accountant, the prices were the best I had seen, and I paid exactly what it said online (no extra costs). Very happy with QA.
Sign up
Select your business type and sign up for expert news and exclusive offers.