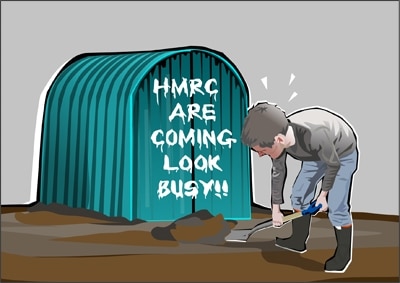 In a truly terrifying fashion, Her Majesty's Revenue & Customs are starting the New Year at a threatening and menacing pace, promising house calls and personal letters to many, and not the kind that incur smiles and warm feelings.
'Revenue Letters are Imminent' was the word on the streets as the mists began to clear on New Year's Day revealing the true extent of the previous night's debauchery, and as it seems, the previous year's tax evasion, the news spreading throughout the professional communities like wildfire.
Most will no doubt choose to stay in their make shift Anderson shelters or apocalypse repelling basements as the beloved tax office offer no words of kindness this January, their grip of tax avoiders tightening faster than our post-Christmas belts.
If you are feeling especially optimistic this month, here are some links that are guaranteed to make you think again…
Related Links