Darren Upton has been banned from being a company director for 14 years after an investigation by the Insolvency Service.
Upton, who ran contractor-specialist firm Upton and Co Accountants, was jailed for 6 years in February 2012 after being found guilty of defrauding clients of hundreds of thousands of pounds. Upton reportedly used his ill-gotten gains to fund a lavish lifestyle, which included Bentleys, Maseratis and a private box at Leeds United.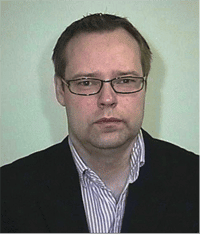 Upton and Co had around 800 clients, predominantly 'one man band' IT consultants, and were well respected in the contractor world. His latest ban follows his expulsion from the Chartered Institute of Taxation last May.
Upton diverted client funds meant for corporation tax into his own bank account and fabricated an investment scheme to fleece clients out of more money. He was eventually reported to the police by his own staff and his arrest sent shockwaves through the industry.
In a story that could conceivably be the plot of a film (suggestions on who could play the duplicitous accountant below please), Upton started dating a glamorous model called Victoria Fraenzel, who he met on an internet dating site. He treated her to expensive designer clothes and an £800p/m flat in Salford and somehow hid all this from his wife Tina, with whom he had a young child.
Eventually Fraenzel discovered that Upton was married when she called his office and spoke to his wife, who was also the company secretary.
Upton admitted 15 fraud offences and asked for a further 23 to be taken into consideration. The total value of his fraudulent activity was a whopping £532,000.
Save